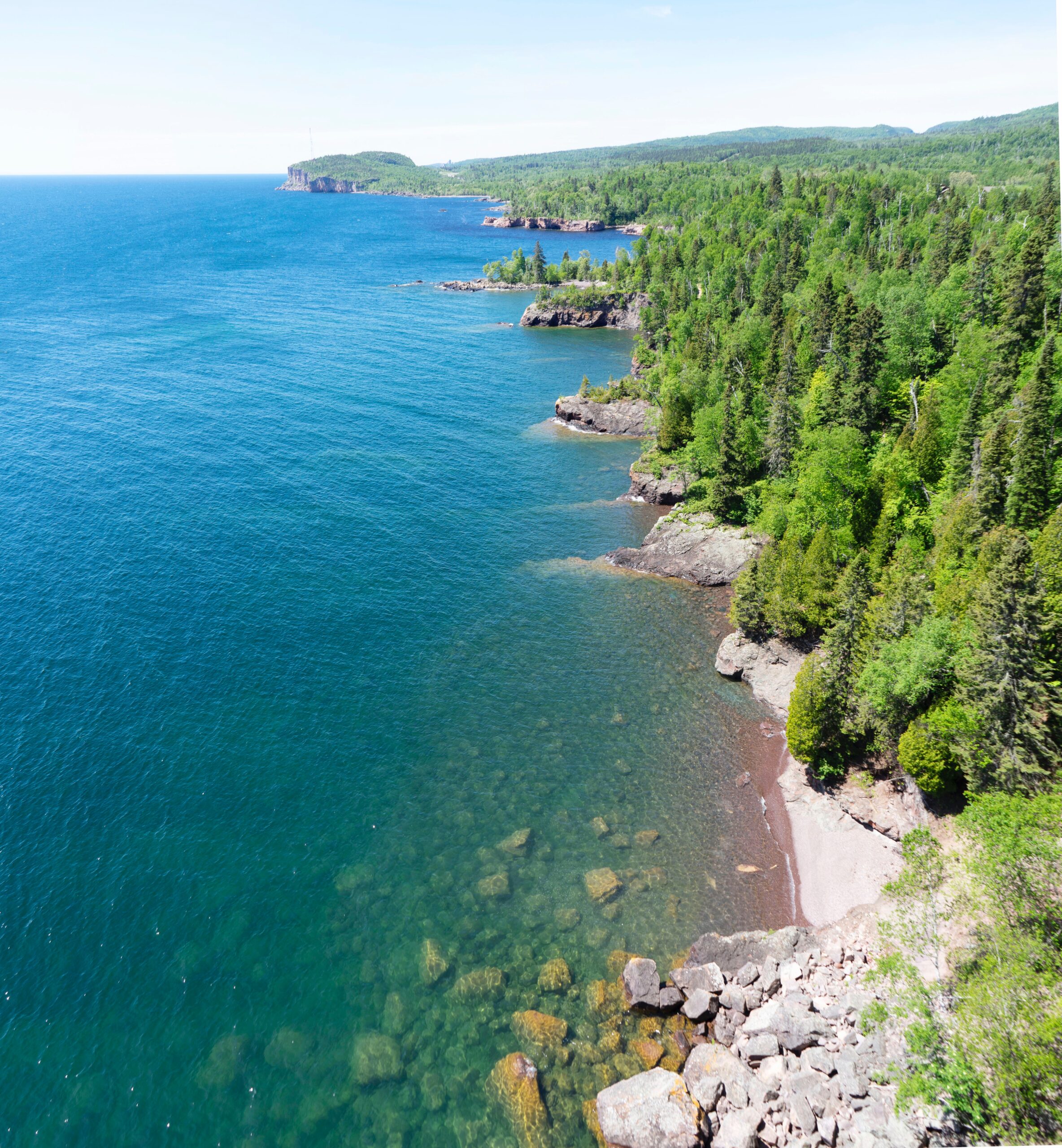 Can't recommend this place enough! The staff are all so kind and very helpful. My boyfriend and I took our pup on a half day trip and had a blast. Neither of us are experienced boaters, but we felt comfortable after we were given a rundown of everything. They also provided us with a detailed map and suggested itinerary. We followed it and thought it covered the highlights while still leaving us plenty of time to stop and enjoy one of the gorgeous beaches along the way. After experiencing Pictured Rocks for the first time on a pontoon, I think I'll forever recommend this is the way to do it. Kayaking certainly looked fun, but we felt like we got to see so much more on the boat. If you're in the area, do yourself a favor and rent a boat from Seaberg's!
– Nicole F
Can't wait to go again!! We had the best time, even though it happened to be chilly/misty, it was so fun. All the people at Seaberg were super nice, they had carts to get our stuff from the car to the boat. They showed my husband how to drive it (first time!). The boat was very clean and comfortable and had a canopy for shade. The rate was great and was less than forty dollars for gas for a half day trip. We are for sure doing this again the next time we're in town!
-Stephanie A
We booked a full day tour and had the most amazing time ever. From start to finish the Seaberg team was excellent. Checking in, giving us detailed maps and directions, guiding my husband to fishing areas, excellent directions on boat handling all with a great attitude and friendly family atmosphere. The boat we got was beautiful and all of the boats in their fleet looked the same. The pontoon was clean, easy to handle, spacious and had tons of storage. We were able to take our own tour of the pictured rocks and grand island, stopping at multiple beautiful beaches along the way. Seaberg even guided us to an awesome underwater shipwreck you can see from the boat! I highly recommend this company and this experience!
– Sue P
I strongly recommend this place to everyone! Some of the nicest people I've ever done business with. We reserved a pontoon for 10 hours on 6/27, the high temperature was only 61 degrees and moving on the water made it so cold that we couldn't stay out on the water. When we returned after only half a day, disappointed that we could continue our journey they only charged us for half a day. Thank you so much Seaberg Pontoon Rentals we will definitely see you again!
–  Terry E
My wife and two dogs had an amazing time! The staff was awesome and provided us with everything we needed, including detailed instructions on where to go. I highly recommend vs. kayaks. You get to see the Pictured Rocks at your own pace in comfort. Nothing against kayakers (I'm one myself), but cruising at your own speed, not being a part of the group, you just can't beat. For 4.5 hours plus the cost of fuel and tip, it was $240. Can't beat it!
– Josh W